---
JBJ ATO Automatic Top Off System Water Level Controller A.T.O for Fish Tank


---
JBJ ATO Automatic Top Off System Water Level Controller A.T.O for Fish Tank
Description
Tired of lifting heavy buckets to refill sumps or tanks due to evaporation?
There is finally a professional grade product that automates refilling evaporated water. The All-New A.T.O (Automatic Top Off) device is the most advanced water level controller system on the market. Lifting heavy buckets and spilling water is now a thing of the past. Maintaining stable salinity and specific gravity are no longer a problem since the A.T.O. will refill as soon as the water level drops. The A.T.O. will keep all salt levels at consistent parameters, ensuring an optimal environment for your tank inhabitants
Advanced Features:
Float Sensors
The A.T.O. is equipped with (2) float sensors that activate within seconds when your water level drops and automatically refills your sump or tank until it reaches your desired set point. Each float sensor has been designed with an exterior guard preventing snails & hermit crabs from attaching to the sensors.
Electronic Controller Module
Our state-of-the-art electronic controller allows for two (2) modes of operation with a total of three (3) different set up scenarios, allowing you more choices for installation for your unique set up. Our compact controller also incorporates a visible L.E.D. panel + our innovative Audible Signal alerts when in operation mode.
Linkable Brackets
Your professional kit includes commercial grade "Linkable Brackets" that can easily be adjusted to meet your height requirements, and securely positions your float sensors. Many competing brands use inferior suction cups that are temporary; that can lead to disastrous water spillage.
Pump Safety Protection

The A.T.O. automatically stops power to your return pump in your reservoir, in the event that your reservoir is low on water. This safety feature prevents pumps from running dry and failing. (Mode A- Example 1)


UPC: 8809168370015

Looking for more aquarium supplies? Click !


UPC: 8809168370015


---


Welcome to 10,000 Great Deals where we hope to offer you some of the most exciting products at the best prices on the Internet! We try and quench your thirst for shopping from products that are highly necessary to products that are completely weird. If you have any questions please feel free to contact us through eBay. Click "Visit our eBay Store" picture to see what you like

---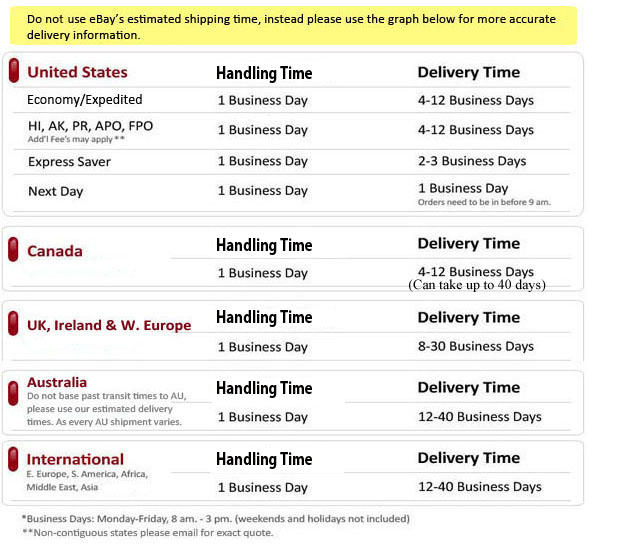 • WORLDWIDE SHIPPING UNLESS SPECIFIED
• Shipping within the 48 Contiguous States applies for the USA ship quote listed in the listing
• International Customers: The cost of the item will be put on the package per Customs instructions (shipping cost will not be included). As Customs has requested we cannot ship any items as gifts.
• Items will be shipped by carrier of our choice generally on the same or next business day of receiving full payment. We ship Monday-Friday and are closed on weekends. If your order comes in over the weekend or late Friday after our pickup, the earliest it will ship is Monday (which would be less than one business day). The latest it will ship would be Tuesday (one full business day).
• Tracking/Delivery Confirmation Number will be provided via email. Be sure to look at your 'About Me' page and you should also see an updated tracking number there as well.



---



This Item is Brand New
Packaging of products may vary from picture due to manufacturer design changes or shipping preferences.
If item arrives damaged you must contact us within 24 hours via email, with a picture of the damaged item.
Save all packing material and original boxes.
For returns due to not liking the color, quality, shape etc. the customer pays all shipping fees. If this item was shipped free of charge the customer is responsible for whatever original shipping and handling cost that was incurred. Customer is also responsible for shipping and insurance for all return items.
Also, for all returns, there is a 20% restocking fee based on the sale price of the item.
If free item was given with the product, the customer must return the free item in non-used original condition.
---


Q: Can I combine shipping charges, payments for separate transactions or offer discounts on bulk purchases?
A: eBay does not have an automatic process for combining separate transactions at this time. However, if you make several purchases from our store in a timely manner, we will be able to combine shipping costs. To do this, DO NOT PAY FOR ITEMS until you have sent us a combined shipping request and have received a message back with the quote. If you pay for any of your items before requesting and received the combined shipping quote, we cannot refund you to combine the shipping due to Paypal/eBay fees.

Q: Is there any more information available for this product?
A: Unfortunately, all of the information that we have about this item is already posted in our product description page. If you're looking for further detail, you might want to check the manufacturer or publisher website. Their sites frequently contain details about an item's specification such as physical dimensions, size, weight, included accessories, format, edition, version, color, etc. Additionally, we do not provide technical support or confirm if an item is compatible.
Q: Can I request a size, type, color or any other specific request?
A: This request option is available for some items we offer based on inventory levels and other qualifiers. For other items, it is not an available option. Please send us a message before purchasing if you are looking to make a special request, so that we may check to see if the option is available. When you purchase an item, all request must be placed in the Note Section of PayPal. Request done through eBay messaging or email may not be noted quick enough before the product is shipped out.

Powered by SixBit's eCommerce Solution